Autoarmado de libro de Pop-up "Olla Común: Nanai y Resistencia", de Casa Enjambre.
El miércoles 22 de febrero de 2022, en De Fabriek Volkskamer, tuvimos este entretenido encuentro literario con la niñez hispanohablante en Ámsterdam, realizado por nuestras queridas amigas de la Fundación Casa Enjambre de Lo Hermida, Santiago de Chile, quienes con su energía, alegría, carisma e imaginación, nos hicieron jugar y aprender juntas y juntos.
¡Muchas gracias a las niñas y niños que vinieron a compartir. Muchas gracias a nuestras amigas de Casa Enjambre Fundación por todo el cariño y energía con que nos contagiaron. También muchas gracias a la comunidad De Fabriek Volkskamer por abrirnos las puertas de su casa para desarrollar nuestras actividades! A todas y todos Uds. ¡Gracias totales! ✨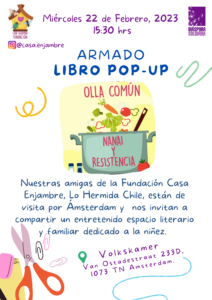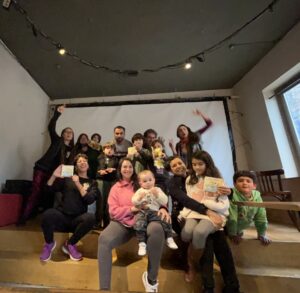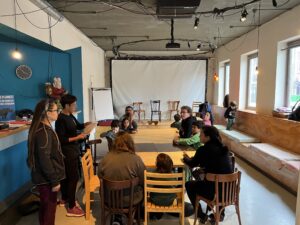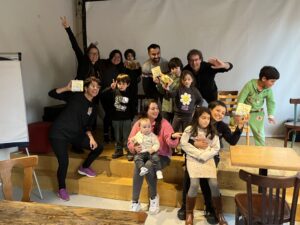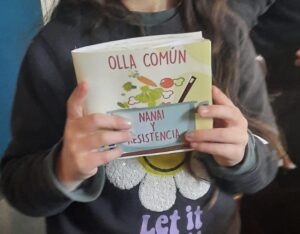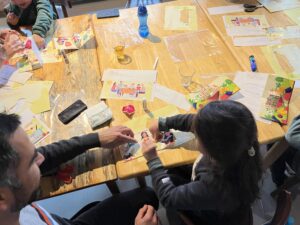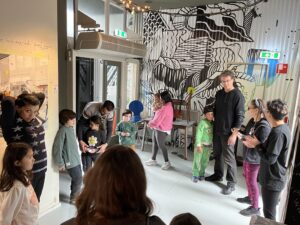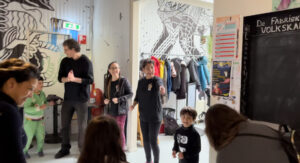 Video disponible en IMG_3155
English version:
Self-assembly of Pop-up book "Olla Común: Nanai y Resistencia", by Casa Enjambre.
On Wednesday, February 22, 2022, at De Fabriek Volkskamer, we had this funny literary encounter with Spanish-speaking children in Amsterdam, by our dear friends from Fundación Casa Enjambre in Lo Hermida, Santiago de Chile, who with their energy, joy, charisma and imagination, made us play and learn together.
Many thanks to the children who came to share. Many thanks to our friends from Casa Enjambre Fundación for all the love and energy they shared with us. Also many thanks to the De Fabriek Volkskamer community for opening the doors of their house to develop our activities! To all of you, thank you very much! ✨